Welcome to the Shawbury Parish Council Website
THE VILLAGE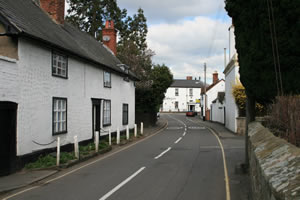 Shawbury is a thriving village in the heart of Shropshire, mid way between Shrewsbury and Market Drayton.
The parish has a population of three thousand, which includes members of the armed forces and their families, based at the local RAF camp which is situated on the outskirts of the village. There is an excellent relationship with the RAF and a representative from the base sits on the Parish Council as an ex-officio member. The base is the National training centre for Helicopter Air Crew, Air Traffic Controllers and Flight Operations Personnel for all three services.
The village has a few retail outlets including a post office and two public houses. A recently rebuilt Village Hall has accommodation for a branch of the County library and offers excellent accommodation for community use.
A well used Church is in the centre of the village and since September 2013 there has been one primary school.